Fees
Floatation and sauna sessions are available Mon. through Sat.
Gift certificates are available.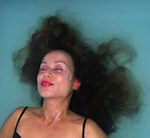 Floatation:
1 hour session $80
3 session package $210
6 session package $390
10 session package $600
90 minute session $110
Please inquire about rates for multi-hour float sessions.


Far Infrared Sauna:
30 minute session $40
In combination with float $35



Full payment is required for cancellations made with less than 24 hours notice. All multi-session packages and gift certificates are valid for 6 months from date of purchase.