About Blue Light Floatation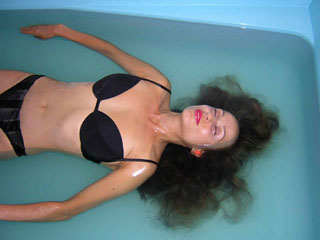 Blue Light Floatation is located in an immaculately clean, peaceful and private setting in New York City's Chelsea district. We are the longest operating floatation service in the city, having been in existence since 1985.

Each client is treated with the utmost care, courtesy, and personal attention, and allowed ample time for a relaxed and leisurely experience. Floaters are provided with complete bathroom and showering facilities, clean towels and all toiletries. First time floaters will receive a clear and thorough orientation prior to floating. After your session, a glass of herbal tea is served and you are invited to relax in a quiet room.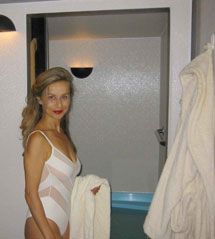 Blue Light Floatation has been featured on Live at Five(NBC), Eye on New York(ABC), and the Evening News on Channel 11. We have been featured in The Village Voice, New York Magazine, The New Yorker, The Boston Globe, GQ Magazine, New York Post and many other publications spanning the years of our existence.
Since our inception, thousands of first time floaters from around the globe have experienced the deep inner peace of floatation at Blue Light. In the early part of 2001, our facility was completely renovated and now features an improved, state-of-the-art floatation environment. Additionally, in early 2003, a Far Infrared Sauna was added to our service, which can be used both alone or in conjunction with floatation therapy.
"Visions are also the order of the day at Blue Light Floatation, where those who really want to get away from it all can spend a weightless hour..." New York Post, July 2003

Click here to download an article about Blue Light from the April '07 AP Magazine


Click here to see an article about Blue Light from Energy Times Magazine


Click here to download an article about Blue Light from Healing Lifestyles and Spas Magazine